Repaired and Ready to Dance
Interview with Ralph Walters and Debbie Schroff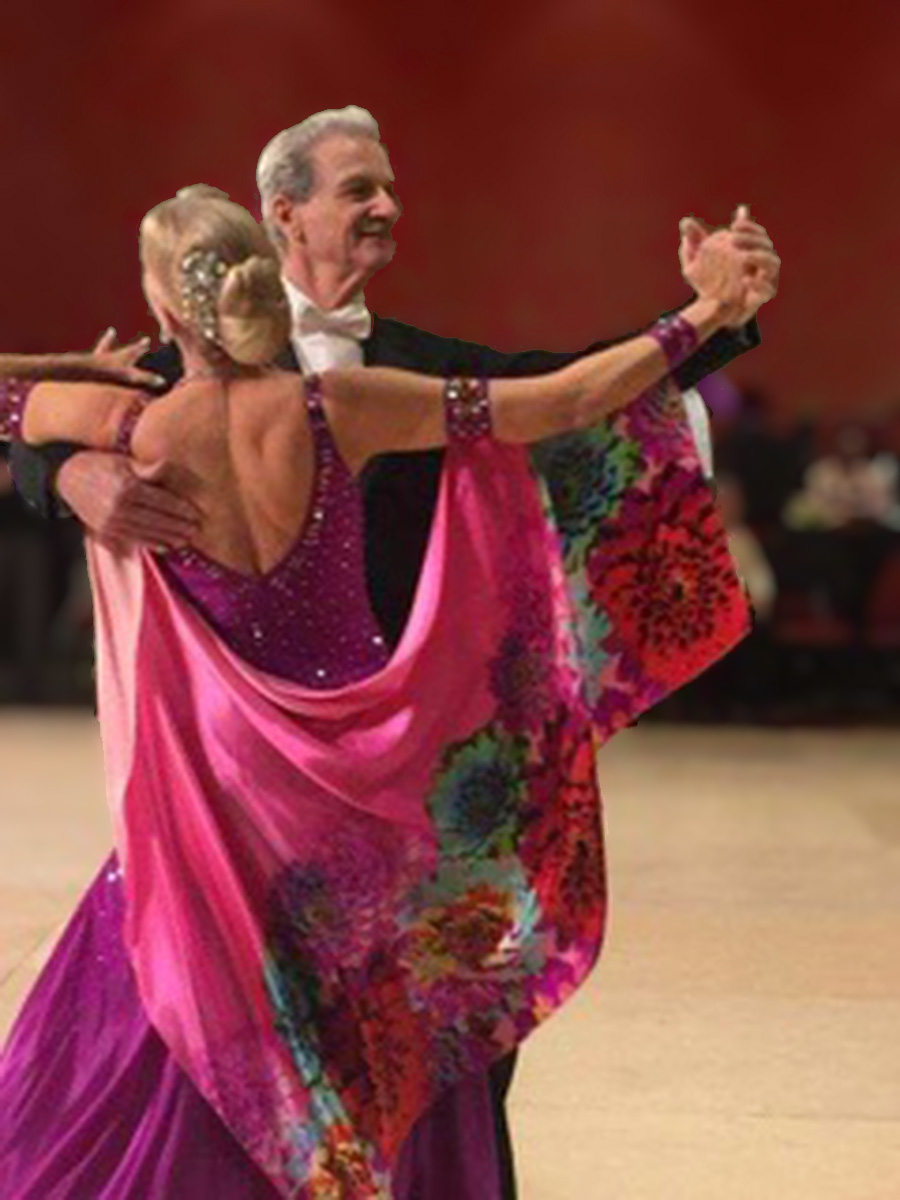 In January, American Dancer Senior Editor and contributor Rose-Ann Lynch had a chance to catch up with Senior V DanceSport Competitors Ralph Walters and Debbie Schroff from the Mid-Eastern Chapter.  They were delighted to be able to spend some time with our readers.
American Dancer:  Could you tell us about your competition level, age-group, style and accomplishments?
Ralph & Debbie: We started competing together in 2012, in Smooth and Rhythm, at the bronze Senior II and III levels. We did very well, which gave us the incentive to work harder to move up and do well at higher levels.  While we are eligible now to dance in Senior V, we continue dancing in Senior III and IV, so we have more competition.  The more people in our events, the more fun they are.  To date, we have won 14 National Championships up to the novice level.
How long have you been dancing and how long have you been partners?
Ralph:  I've been dancing about 21 years.  I was a social dancer until I met Debbie and went to some of the DanceSport competitions she was competing in.  Then, I caught the competition bug!
Debbie:  I've been dancing about 17 years.  I started as a social dancer for 3 years, then danced Pro-Am for 6 years.  We have been competing as USA Dance partners for 8 years.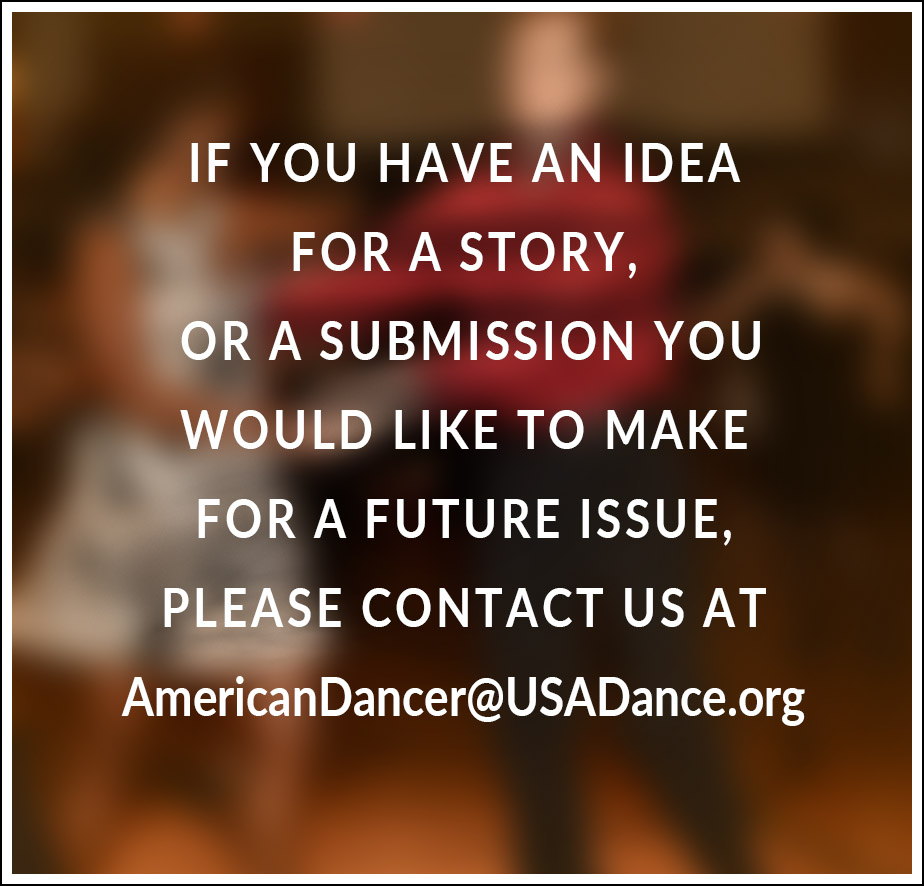 How has COVID-19 affected your partnership?     
Ralph & Debbie: We're still partners and on speaking terms…Just kidding.  We stopped dancing when everything closed down, and started back again in mid-November.
What have you been doing during the pandemic to prepare for your dancing future?
Ralph & Debbie: The sad thing was, as we were competing, Ralph's knees were getting worse and worse.  We gave up Rhythm six years ago because of them.  He had his first knee replacement surgery in 2017, and was getting stronger, but started having problems with the other one.  Ralph had his second knee replacement in June, during COVID, so he has spent most of the pandemic time recovering from the surgery.  The doctors released him to dance in December and we haven't missed a lesson since then, unless the studio was closed.  We are anxious and happy to get started, and are going to give it our best shot.
Have you taken virtual lessons and how do you feel about them?
Ralph & Debbie: We have not taken virtual lessons.  We like to have that individual touch.
How have you been able to stay motivated despite COVID-19?  Have you taken up any interesting pastimes?
Ralph & Debbie: We have been studying dance videos.
Ralph:  I have taken up whittling or carving and harmonica playing, which I learned on YouTube.  I've also arranged every room and drawer in this house.
Debbie:  I have read a lot of books
Have you had any interesting competition experiences?
Ralph: I have a funny little story to tell you:  Our first USA Dance competition was North Carolina, and Debbie and I were doing Rhythm…and it was my very, very first competition.  Well, we were out on the floor dancing, and right in the middle of the dance, right in front of one of the judges, I stopped dead still, looked at Debbie, and said, "Debbie…Are we doing cha cha or rumba?"
Debbie:  (Laughing) That's true.
Ralph:  (Laughing) And that's a true story.  Here's the funnier part of it…we won!  
Debbie:  Yes, that's true too.
Do you have any future events that you are currently preparing for?
Ralph & Debbie: Once the pandemic is over, we are looking forward to competing in Standard, and are glad to get our Rhythm going again.  Hopefully we can do that at Carolina Fall Classic, which is one of our favorite competitions.
This will be an interesting year:  We are taking on new levels and new routines, with a new commitment.  We have stamina and leg strength to work on, but are getting stronger.  When we first got back together, we felt like we were a mile apart, but now it is much more comfortable.  It will always be a work in progress.
Thank you for the interview.  We look forward to seeing you on the dance floor!
Like this page? Share it with your friends.