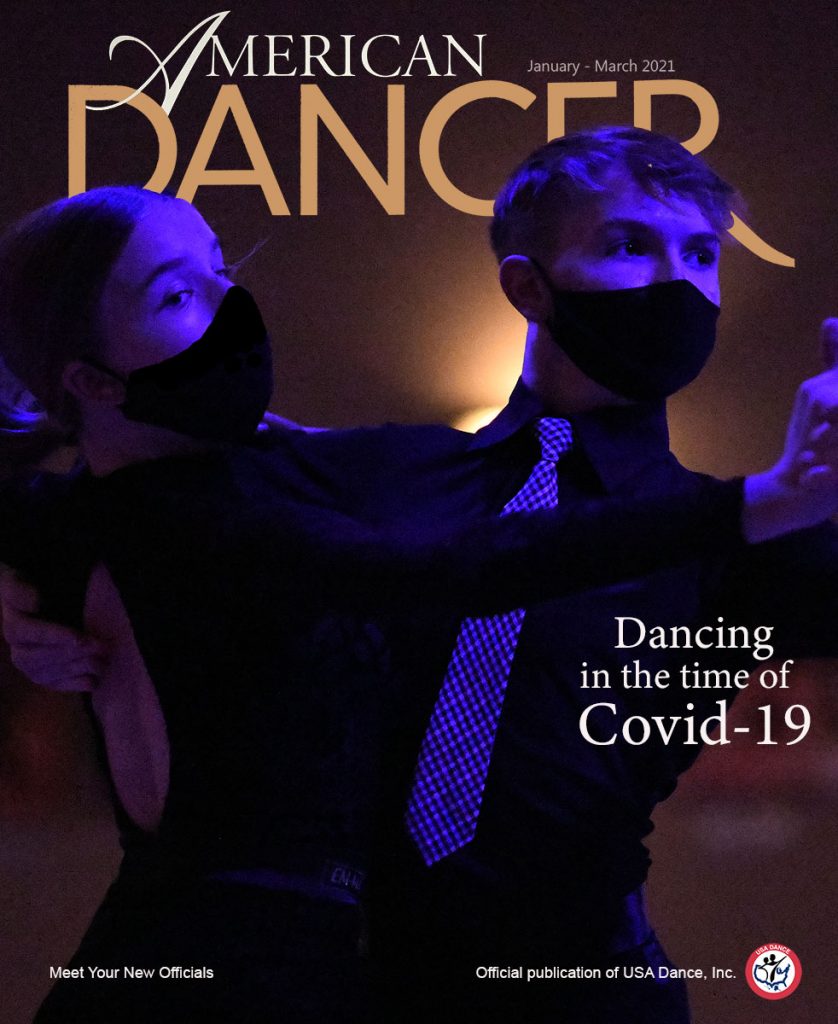 INTRODUCTION BY SENIOR EDITOR ROSE-ANN LYNCH
Who would have thought, when we were dancing at our monthly social dances and competitions last January and February, that we would not be doing it again for a year? Who would have predicted a period of no lessons, no practicing, and no socializing? Who would have imagined a year of facemasks, social distancing, cancelled competitions, closed businesses, Zoom relationships, sickness, and loss? Coronavirus Disease 19 (COVID-19) brought all of that to the ballroom community, our homes, the United States, and the World.
The Dance World, like so many industries, was hit hard by COVID-19. Studios and ballrooms, classified as non-essential businesses, were required to close their doors in many states, leaving those associated with the dance industry at a loss. Those affected included: coaches, studio owners, competition organizers, vendors, and dancers.
Although there were many inconveniences, hardships, and horrible tragedies of COVID-19, there were also adaptations, innovations, and accomplishments. The series of articles here is meant to acknowledge the realities of the past year, as well as highlight those who survived and even flourished at such a difficult time.
A year later, today, society remains hopeful as we turn to the "new normal". Even though no one knows exactly what that "new normal" will be, we will surely no longer take for granted our wonderful art and sport that allows us to be together on the dance floor.
With elections completed in November, it is time to meet the new USA Dance officials.
Interview with Danya and Anastasiya Rubashevsky
A review of the Digital Collegiate DanceSport Challenge and Announcement of Virtual NCDC
BY DANIEL O'CONNELL AND ALI CRAMPTON