A Review of the Digital Collegiate DanceSport Challenge
Virtual National Collegiate DanceSport Challenge Announced
BY DANIEL O'CONNELL AND ALI CRAMPTON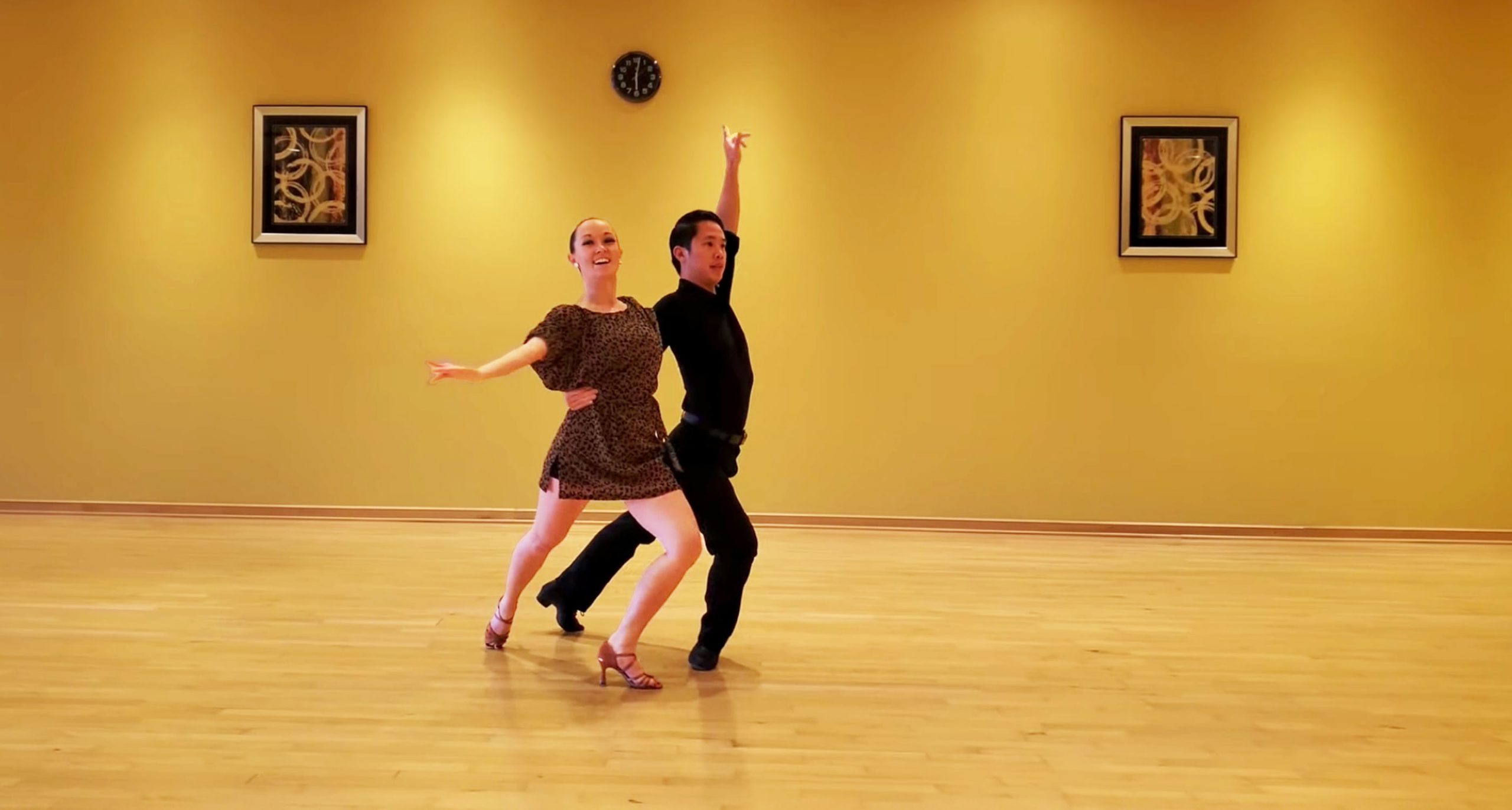 How do you create a competition in a safe environment?  Leave it to the USA Dance Collegiate Committee and visionary Daniel O'Connell to come up with a solution.  Recently O'Connell, with the technical and logistical brilliance of Ali Crampton, proved that the college DanceSport spirit will prevail.  In this article, they tell you how they did it.
The pandemic has changed a lot of things about our lives, including how we do our ballroom dancing and competitions.  USA Dance hosted the first Digital Collegiate Dancesport Challenge (DCDC), October 30-November 24, where we implemented a new kind of virtual ballroom competition.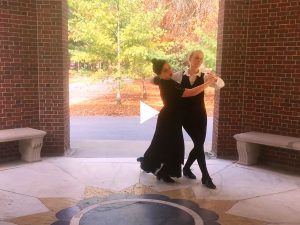 Organized by the USA Dance Collegiate Committee, the goal was to create a fun, competitive outlet for college dancers.  We understood that many college dancers were having trouble finding studio space and were not necessarily able to dance with their partners, so it was important that we found a way to include these dancers in our event.  The event also supported the dance industry's professionals, as 100% of the profits went to the judging panel.
To do this, we created a location-independent, video-entry competition.  Dancers competed, when it best suited their schedule, from anywhere in the world!  Participants were given a list of music  and a timeframe to record and submit their videos online.  We created a system, using Google forms, to collect the videos and prepare them for the judges.  Once received, the dancing was scored, and all videos and final scores were posted on our website.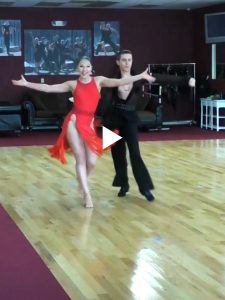 Events were open to students and adults, both USA Dance members and non-members, and dancers were offered the opportunity to join USA Dance as part of the registration process.  We advertised via Facebook and Instagram, as well as reaching out to teams directly via email.  We were thrilled with the response, as over 175 competitors from across the country joined us.  Although the event was predominantly collegiate, there were also studios, seniors, juniors, and adults who joined this open-to-all event.  Performers included open dancers, syllabus dancers, solo-proficiency dancers, same-sex dancers, and even newcomer dancers!
Recording remotely, combined with solo-proficiency options, ensured that we could keep people safe and dancing.  To make this all work, we encouraged dancers to record their dancing as many times as they wanted, and to submit the best version.  This is definitely different from in-person competitions, where you get one chance to show your dancing.  While this presented some challenges, it also allowed for some advantages.  First, this was the first time for many of the dancers to record their dancing in a non-dance studio space.  We wanted them to have the best-quality recordings possible, but most importantly, we wanted them to look at their own videos, as a valuable practice tool.  Watching recordings of one's own dancing can be difficult (especially when we see things we want to fix), but there's no better way to see what your dancing looks like, than to watch it.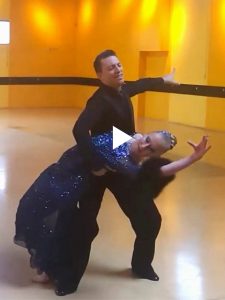 The other advantage of recording was that we could structure our event to have judges watch videos one at a time, unlike events that have videos judged side-by-side.  Though much more time-consuming, this allowed us to breach the divide between those who could get into a studio to record professionally, in full costumes, and those who might only have had their kitchen, cell phones, and a limited wardrobe.  It also helped us feel confident that our results would be consistent.  Judges watched each video for one-to-two minutes, instead of the usual ten seconds a competitor might get in person, or when videos are displayed side-by-side.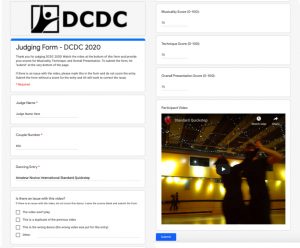 The USA Dance Collegiate Committee randomly selected the judges from the 2016-2019 National Collegiate DanceSport Championships' judging panels.  Judges scored each entry from 0 – 100, based on musicality, technique, and overall presentation, and numeric scores were used to calculate dancers' placements for each event.  The website and process allowed for full transparency.  Competitors could see the scoring criteria, their individual scores, and pertinent additional data, such as how long it took judges to mark couples and score breakdowns.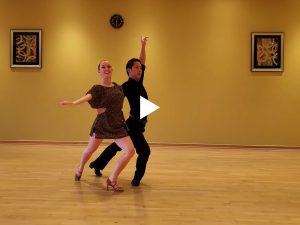 The USA Dance Collegiate Committee is so appreciative of the over 175 competitors, the panel of judges from across the country, and the team who helped plan and organize this event. The format was received positively by both the competitors and the judges. Organizers are looking forward to making minor improvements and doing more events like it in the future!
It was a privilege to see dancers making the best of difficult circumstances and continuing to find joy in dancing.  We loved seeing all the unexpected and different locations for filming — from a park or a kitchen, to a parking lot with people walking by.  We feel so lucky to have been part of this competition, and are so excited for the next one!
Editor: If this article leaves you wanting to know even more, go to https://usadancedcdc.org/ for all the details.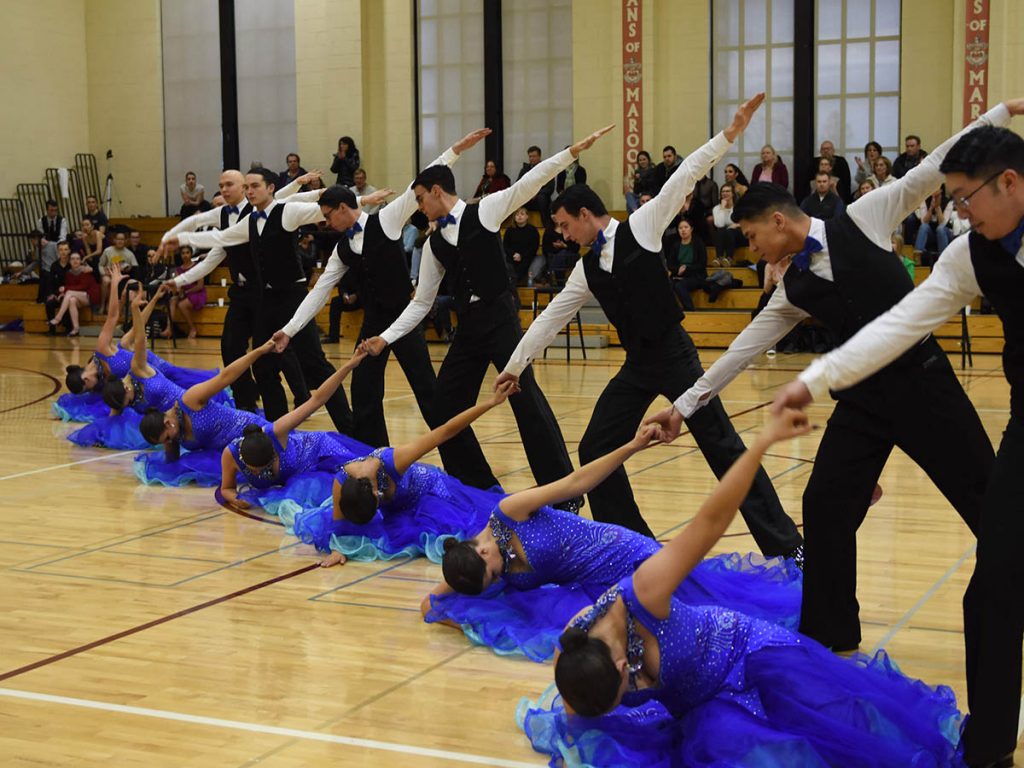 Bringing hundreds of dancers from all over the country to show their love of dance, the National Collegiate DanceSport Championships have been a staple of the collegiate dance scene for decades.  The newest iteration of this event, held annually in Chicago, merged education with competition and provided competitors with free workshops from many of the best champions and adjudicators in the country.  With ample scholarships, opportunities for deeply discounted private lessons with champions, team matches, and fun events like 'cookies with the pros', the in-person event is one of the largest collegiate dancesport events of the term.
COVID-19 has presented large challenges to those who love to dance – including the cancellation of many in-person events.  However, with the successful trial-run of virtual events in the fall, NCDC is set to return in March of 2021 – virtually!
The new format will let competitors submit videos of their dancing via common platforms such as YouTube. These videos will then be judged one at a time by an elite panel of adjudicators and scored on three criteria from 0-100.  The three criteria are musicality, technique, and overall presentation.  Because the videos are judged one at a time, it levels the playing field between those who are showing off their rumba box in their kitchens and those who are able to get into a studio and wear their costumes. The numeric feedback also provides more information than a simple callback, and helps dancers figure out where to grow next.
In line with our mission to mix education with competition, NCDC is providing competitors with the opportunity to request written feedback from judges of their choice once the event has concluded. This will give them 3-5 sentences to further clarify where they can grow next and help them understand their placements.
While nothing can replace in-person events completely, we are excited to have competitors from around the country continue their love of dance and have a path to keep moving forward – even when they may not have access to studios or regular professional instruction.
The Collegiate Committee is excited to report back next issue on all the wonderful successes and how we'll serve the future of dance in-person in 2022!
For more information on exact dates and how to participate go to usadancencdc.org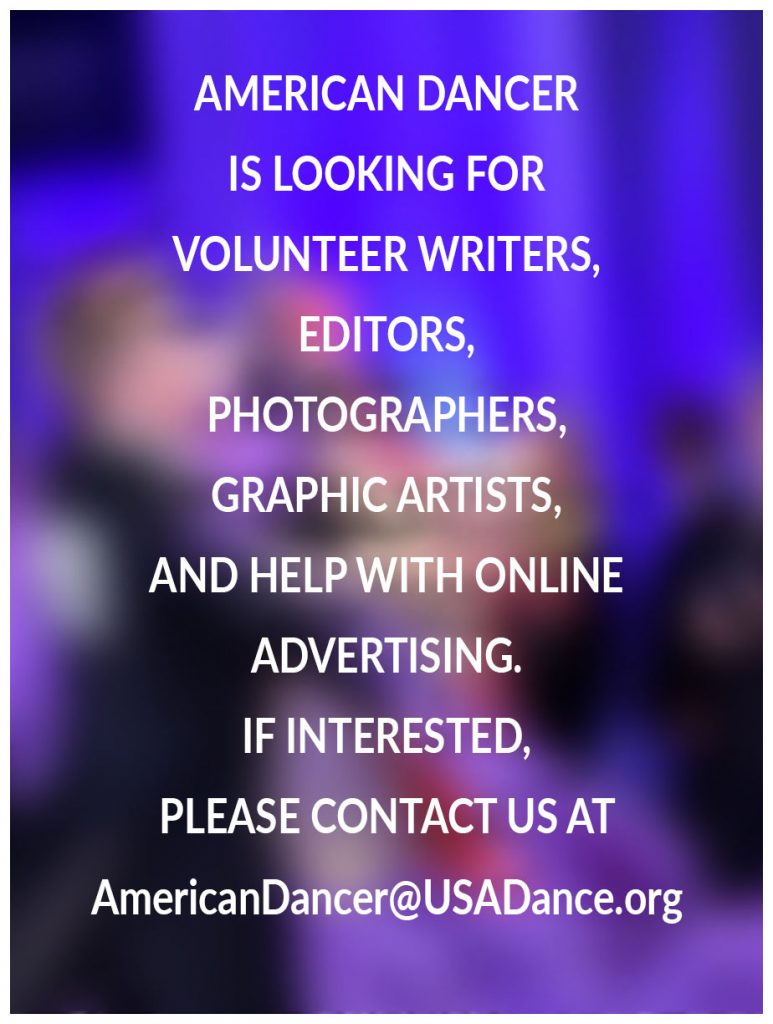 Like this page? Share it with your friends.